Chery, the first auto brand to devote itself to researching and developing new energy technologies, has launched a super hybrid DHT technology as the global trend towards environmental protection has steadily developed. TIGGO 8 PRO e+, the first hybrid product equipped with this system, will soon be launched in the United Arab Emirates. This will allow the world's leading PHEV technology to shine in the Middle East market.
TIGGO 8 PRO e+ fully retains the luxury, high-end, and comfortable flagship advantages of TIGGO 8 PRO in terms of body size, appearance, interior design, as well as intelligent technology configuration. Notably, the most attractive highlight of it is realizing the unique super hybrid integration with the world's first DHT core technology with "3 engines, 3 gears, 9 working modes, and 11-speed ratios", thus bringing stronger power and lower fuel consumption to users and realizing green and low-carbon travel.
In addition, the DHT hybrid system equipped for TIGGO 8 PRO e+ can be deemed a masterpiece of hybrid solutions in Chery's 4.0 Global Power Architecture. Due to its core technology advantages of "3 engines, 3 gears, 9 working modes, and 11 speed ratios", it incorporates the dual motor, motor controller, and transmission into one system for the first time. In addition, it fully demonstrates the leading technical strength of Chinese brands in the field of hybrid power to global users.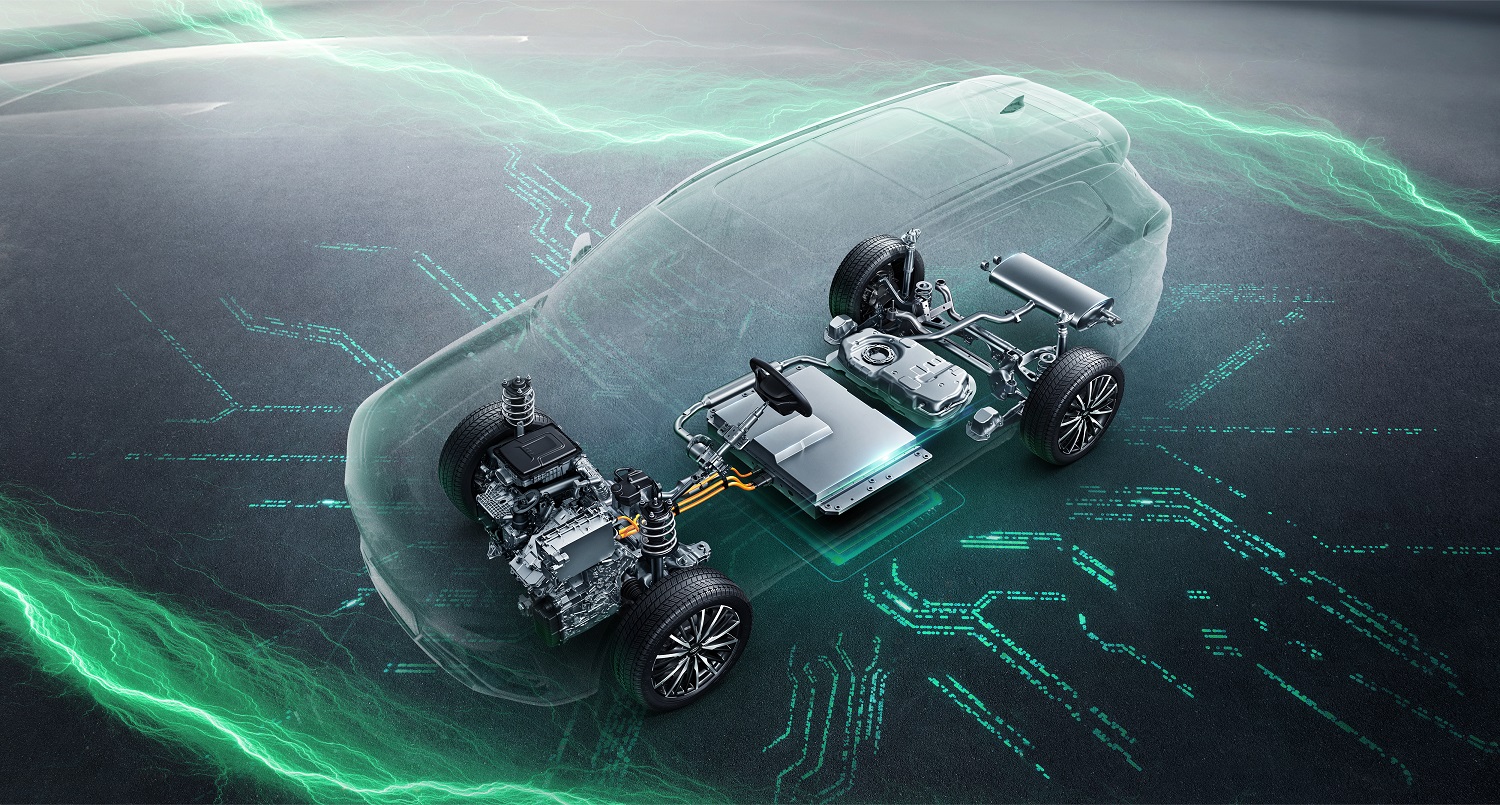 Among the most impressive aspects of the Chery DHT hybrid system is that it has three physical gears, 3 engine operating points with adjustable speed ratios. Moreover, the engine can be driven at a minimum speed of 20km/h, and it can work in conjunction with a twin-motor for greater efficiency. Therefore, it is not equivalent to a traditional hybrid system. In addition, it is equipped with 9 working modes, including motor pure electric mode, twin-motor pure electric mode, direct engine drive mode, parallel drive mode, series, and extended range mode, driving and charging mode, single motor braking energy regeneration, parking, and charging mode, and twin-motor braking energy regeneration, so that it can perform well in all driving scenarios, and can realize intelligent switching among 11 driving conditions, including start-up, medium-low speed, elevated road, overtaking, traffic jam, standing by, highway, long journey, mountain pass, snow/mud/sand and gravel surface, and high-speed steering, thus helping users to cope with various extreme road conditions easily.
In terms of powertrain, the TIGGO 8 PRO e+ is equipped with the unique 1.5T super-efficiency engine for hybrid power independently developed by Chery. This engine has a rated power of 115kW and a peak torque of 230N m, whose performance can surpass that of competitors at the same level. It is worth mentioning that turbine intervention is adopted when the engine speed reaches 1750rpm, which makes it easier to start overtaking.
Furthermore, thanks to the layout of the high energy density battery system and joint optimization design with the vehicle body, it can ensure that the internal modules of the battery system will not be squeezed and deformed after front collision, side collision, rear collision, and other tests of the whole vehicle, so as to ensure safety. With a designed electric quantity of 19.27kWh, it can achieve the NEDC mileage of 75km and meet 98% of daily travel scenarios.
Therefore, with the support of the unique hybrid 1.5T super-effective engine, 3-gear DHT transmission, and high energy density power battery, TIGGO 8 PRO e+ achieves short-distance travel by force of 80km pure electricity mileage and can be charged once a week to meet the needs of a daily commute. When you need to drive for a long distance, it can provide a comprehensive range of 950km under the condition of full fuel and full power. Therefore, you have no need to worry about its endurance ability and can take an impromptu trip at any time. Moreover, with the 0-100km acceleration of 7.6s, a comprehensive fuel consumption of only 1.55L per 100 kilometers, and a fuel consumption of power loss of only 5.9L per 100 kilometers, TIGGO 8 PRO e+ realizes the current "double optimization" of fuel consumption and power, thus bringing a super joyful, forceful, easy and economical experience to users.
What's more, thanks to Chery's perfect quality management system, strict quality monitoring standards, and advanced quality inspection technology, the DHT super hybrid system carried by TIGGO 8 PRO e+ has undergone rigorous verification and testing including bench verification for 30,000 hours, and vehicle verification for 5 million km before its launch.
The entry of TIGGO 8 PRO e+ into the UAE market marks the full implementation of Chery's new energy strategy in the Middle East. Looking forward, Chery will also introduce more PHEV and BEV models to boost the transformation of the local automobile market towards new energy technology. This will bring a distinctive travel experience to local consumers.