During ransomware attacks, hackers encrypt user data and restrict asset access and force victims to pay a ransom to unlock it. Ransomware attacks can not only cause service interruption, but also result in massive reputational damage for the victims.
All ransomware attacks share some important key features from a service perspective:
Their software is extremely diverse. The number of ransomware variants increased by 98% between 2021 H2 and 2022 H1, making it very difficult to detect and respond to covert and new attacks quickly and effectively.
Ransomware spreads quickly, leaving little time for administrators to respond once an attack begins. Microsoft found that ransomware can penetrate a system to obtain permissions in just 45 minutes.
Enterprise businesses feel the impact of ransomware attacks more acutely than other types of users, as it normally takes a long time to restore services after an attack and data often cannot be restored at all. The IDC's white paper shows that the average service downtime caused by ransomware attacks was 5 days in 2022, and more than 46% of organizations that paid a ransom were still unable to restore their data after the attack.
This leaves enterprises in urgent need of effective end-to-end protection as traditional ransomware protection solutions simply cannot compete with these challenges.
Huawei's innovative multilayer ransomware protection (MRP) solution instead turns to data protection capabilities that are based on network-storage collaboration. Its three core capabilities — network-storage detection, network-storage response, and network-storage recovery — are able to better prevent data encryption and theft than competing solutions.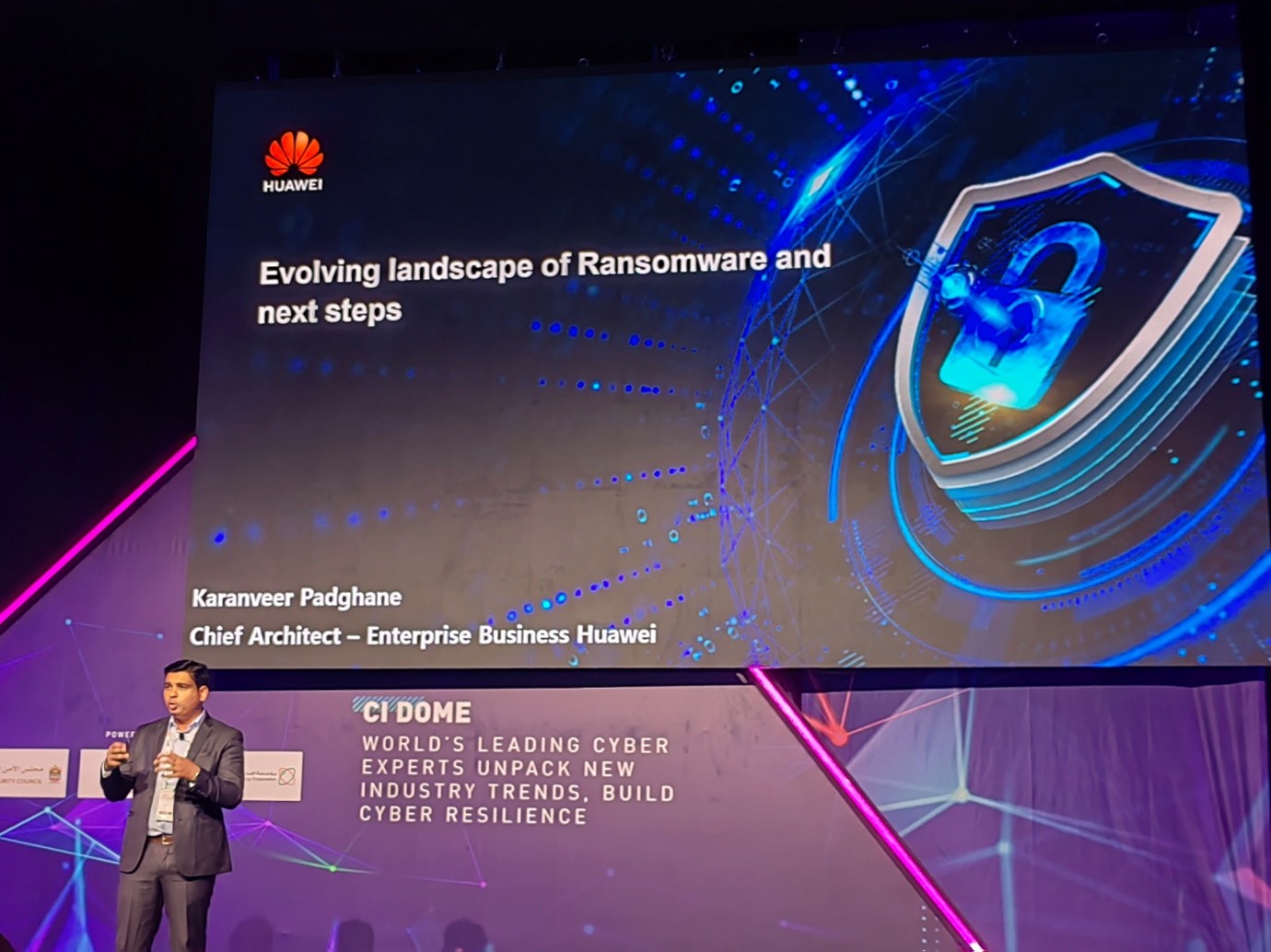 Karanveer Padghane, Chief Architect of Enterprise BG, Huawei Middle East & Central Asia launched the solution explaining that the new multilayer ransomware protection (MRP) technology built on network-storage collaboration reinforces the protection and minimizes the impact of ransomware attacks on any business, delivering even zero service downtime".
For details, visit https://e.huawei.com/en/solutions/data-center/multi-level-data-center/mrp.
Huawei was awarded the Network Security Innovator of the Year at the ITP.net Security Leadership Awards for its Multilayer Ransomware Protection Solution. As per the jury, Huawei was granted the award for developing the industry's first Data Center Multilayer Ransomware Protection solution, transforming cyber security protection capabilities from passive response to proactive defense.