H.E. Dr. Mohamed Al-Kuwaiti said: "To define the new cybersecurity paradigms, we are gathering an extraordinary league of cybersecurity leaders at GISEC Global."
 Cyber leaders dismantle digital threats in rising Middle East cybersecurity market that's on track to scale from US$7.5 billion in 2022 to US$31 billion by 2030
the Middle East's largest and most impactful cybersecurity event, opened today at the Dubai World Trade Centre (DWTC), bringing together the cybersecurity industry's leading brands and experts to boost the cyber resilience of the region's growing digital economy.
H.E. Dr. Mohamed Al-Kuwaiti, Head of the UAE Cybersecurity Council, said: To define the new cybersecurity paradigms, we are gathering an extraordinary league of cybersecurity leaders at GISEC Global. The UAE Cybersecurity Council fully supports GISEC's initiative of creating an inner circle for InfoSec leaders to discuss critical challenges and help build the cyber resilience of businesses and enterprises in the UAE and the world.
From 14-16 March 2023, GISEC is hosting a record 500-plus exhibitors from 53 countries. It also features over 200 hours of immersive content, 300-plus leading InfoSec speakers, and 1,000 of the world's top ethical hackers to contribute to the burgeoning Middle East cybersecurity market that's expected to reach US$31 billion in value by 2030, according to analysts Frost & Sullivan.
The research firm says the Middle East cybersecurity market was valued at US$7.5 billion in 2022 and is anticipated to grow at an annual rate of nearly 20 percent over the next seven years. With thriving cybersecurity ecosystems and supportive government initiatives and policies, UAE, Saudi Arabia, and Israel have emerged as preferred destinations for cybersecurity academics, businesses, research, and innovation.
World's first Global Police Metaverse launched
On the Main Stage of GISEC Global, Dr. Madan Oberoi, Executive Director for Technology and Innovation, Interpol, Singapore, today introduced the first Global Police Metaverse, the first virtual platform designed for the global law enforcement community.
Like all other ever-evolving technologies, the metaverse represents unique opportunities and challenges for law enforcement, said Dr. Oberoi.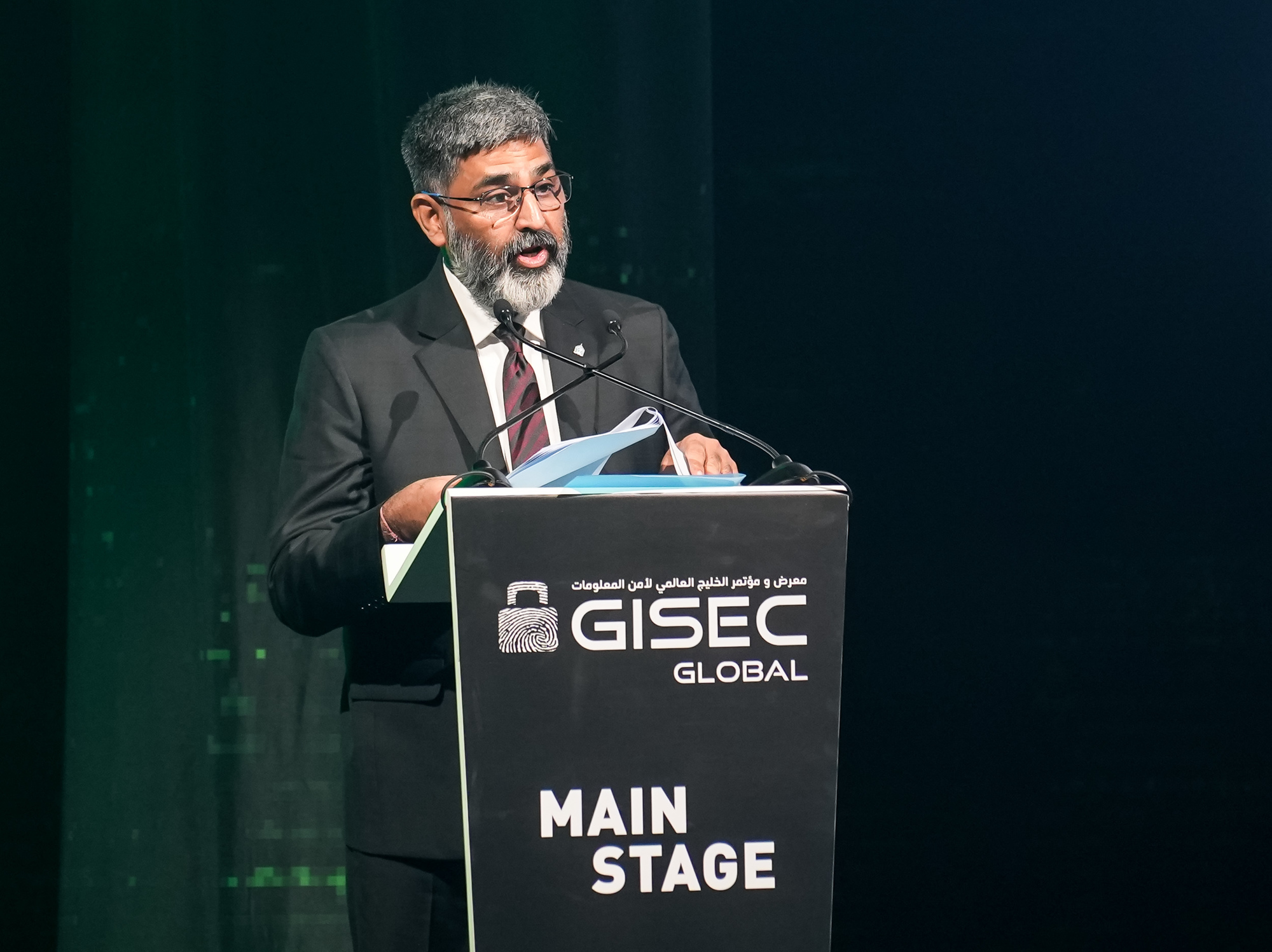 We, therefore, need to understand what harm can occur in or through the metaverse. These include offenses that mirror existing criminal threats like crimes against children, harassment, cybercrime, and fraud. At the same time, the metaverse will generate new forms of crime – called meta crimes – such as Darkverse or 3D virtual property crimes or harm to and misuse of avatars.
GISEC Global is organised by DWTC and hosted by the UAE Cybersecurity Council. Dubai Electronic Security Center (DESC) is the Official Government Cyber Security Partner, and the Ministry of Interior, the Telecommunications and Digital Government Regulatory Authority (TDRA), and Dubai Police are Official Supporters.
Trixie LohMirmand, Executive Vice President of Events Management at Dubai World Trade Centre, said: "The cybersecurity challenge facing organisations is formidable. By bringing together the world's leading cybersecurity experts and digital trailblazers, GISEC Global paves the way for regional organisations to demystify the complex cyber threat landscape and unearth real-world solutions from global experts to build cyber-resilient digital businesses.
This year, the region's largest cybersecurity event is dismantling the greatest digital threats, from attacking botnet Mantis to hacking through ChatGPT.
Roland Daccache, SE Manager, META, at CrowdStrike, a debut GISEC Global exhibitor, said: In 2023, adversaries will leverage identity-based attacks for initial access and lateral movement, driving down breakout time, and dedicated data leak marketplaces will see a massive expansion as cybercriminals focus on extortion. In 2022, 71 percent of attacks we detected were malware-free, and we saw a 112 percent YoY increase in access broker advertisements on the dark web. This means that organisations must authenticate every identity and authorise each request to maintain security and prevent a wide range of cyber threats, including ransomware and supply chain attacks.
Gopan Sivasankaran, Regional Director, META, Secureworks, reiterated the importance of driving awareness of the evolving cybersecurity landscape and bringing greater attention to the Extended Detection and Response (XDR) and Managed Detection and Response (MDR) market. "Solutions are shifting from a siloed approach to a platform approach focusing on delivering a superior security analyst experience to help organisations prevent, detect, and respond to threats.
Here at GISEC, we look forward to continuing conversations about the future of cybersecurity, the importance of cyber resilience and Managed Detection and Response (MDR), as well as connecting with our customers and partners.