Top regional and global information security officers discussed creating a 'community of action' and chalked out strategies to help digital businesses in the region build cyber-resilience at the GISEC CISO Circle, part of GISEC Global 2023.
Held on day two of the event under the theme of 'Building a united cyber frontier', the CISO Circle agreed that collaboration and information sharing within the cybersecurity industry is critical to tackling cybercrime, now a constant threat in the digital age.
Since its launch last year, the CISO Circle has brought together like-minded security experts from diverse sectors to exchange insights on tackling cybersecurity challenges and address critical priorities reinforcing business, economic, and national security agendas. The panellists at this year's CISO Circle were H.E. Dr. Mohamed Al-Kuwaiti, Head of the UAE Cybersecurity Council; Dr. Aloysius Cheang, CSO, Huawei Middle East & Central Asia; and Hadi Anwar, Chief Cyber Defence Officer, CPX.
Addressing the CISOs in his keynote speech, H.E. Dr. Al-Kuwaiti, stressed the importance of partnerships and collaborations based on the values of trust and transparency to achieve the common goal of building better cyber resilience.
The UAE Cybersecurity Council is showcasing its National Security Operations Centre (NSOC) at GISEC, with Dr. Al-Kuwaiti highlighting its importance, stating: We cannot control what we cannot measure and we cannot measure without having that visibility, and the NSOC brings us that visibility. He explained that by connecting all Security Operations Centres (SOCs) across all sectors at a national level, the UAE Cybersecurity Council could deliver greater visibility for the nation's leadership.
Hadi Anwar, Chief Cyber Defense Officer at CPX, added: CISOs are faced with many cybersecurity challenges in today's rapidly changing world. Having a trusted advisor to counsel on best practices is crucial to fight against cybercrime, and now more than ever, it is important to collaborate. A platform such as the CISO Circle enables us to join forces and discuss ways to combat cyber threats and protect the UAE's cyber landscape.
Establishing Dubai as a global leader in innovation and security
Speaking at the GISEC Mainstage, Amer Sharaf, Director, Compliance, Support and Alliances, Dubai Electronic Security Center, discussed the public and private sectors' efforts to digitally transform Dubai into the safest city in the world.
It is no surprise that cyber threats are evolving at the same pace as emerging technologies, said Sharaf. That's why we must work together, private and government sectors alike, to develop practices to protect ourselves from potential threats that may arise from these technologies. This is in line with the Dubai Cyber Security Strategy, which aims to place Dubai among the most secure cities electronically in the world.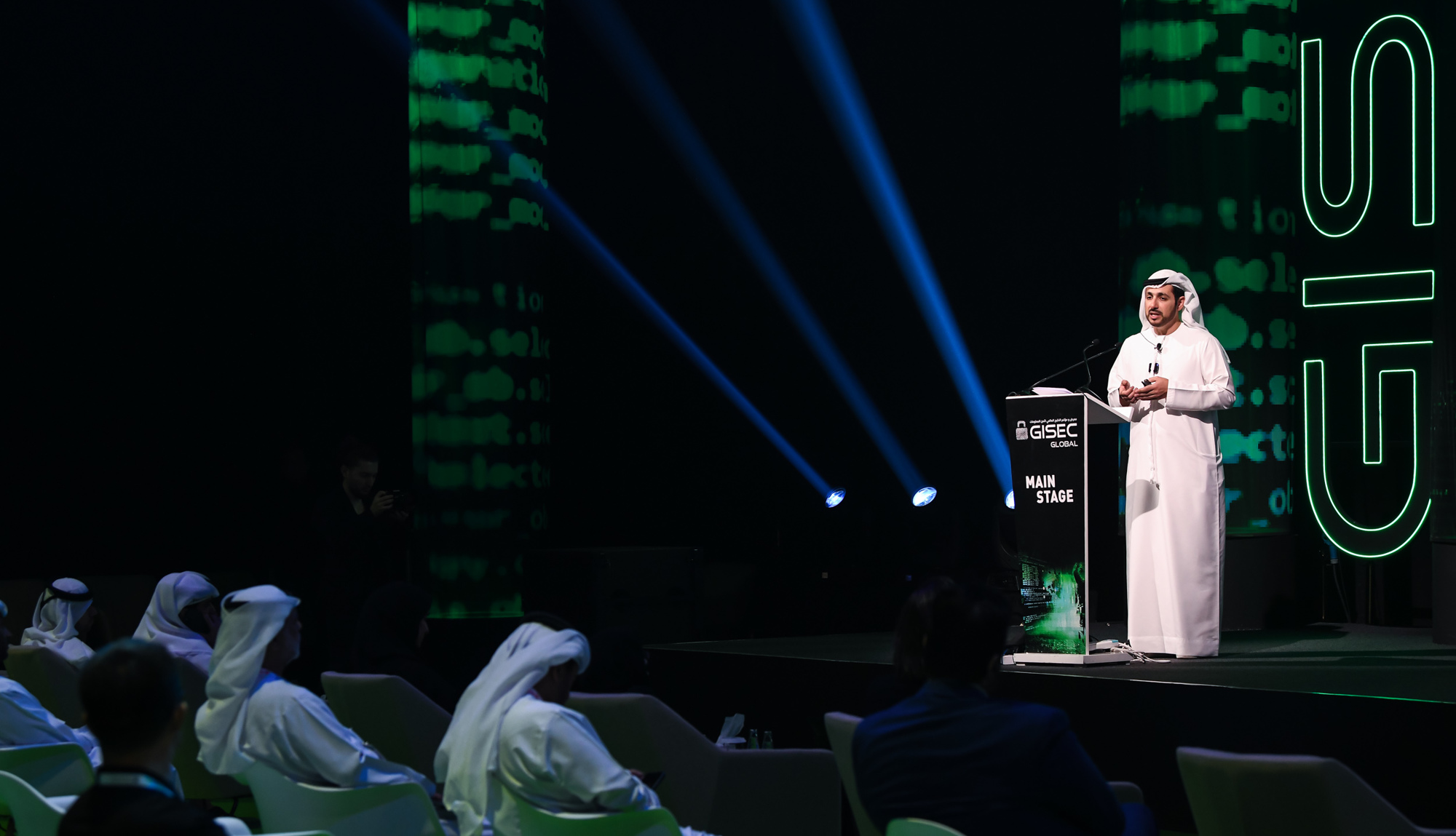 Kingpin of Hardware Hacking shares his secrets
Hardware hacker, tech wizard, and author, Joe 'Kingpin' Grand, explained to the audience his hardware hacking mindset and showed live demonstrations of some of the more common hacking techniques.
Cyber-attacks are continuously evolving," said Grand. "Complex attacks such as Fault Injections and Side-Channel Analysis, which were earlier limited to mostly those with knowledge in engineering, are now more common." Grand added that it is, therefore, important for organisations to have proper mitigations in place to tackle these attacks. "With the knowledge of hardware hacking, organisations can get into the mindset of an attacker and make their products more secure."
H.E. Dr. Al-Kuwaiti recognised for outstanding contributions in advancing global cybersecurity
H.E. Dr. Al-Kuwaiti was meanwhile recognised and celebrated by hundreds of cyber leaders from across the world for his outstanding contributions towards advancing global cybersecurity and digital transformation. Dr. Al-Kuwaiti, who is also the Head of Cyber Security for the UAE Government, was presented with the Cybersecurity Excellence Awards' Global Leadership Award at GISEC Global's Mainstage, in recognition of his bold mission to spread cyber awareness and culture, develop cyber talent, empower cross-border collaboration, and position the UAE at the forefront of international cyber resilience
GISEC Global, the Middle East's largest and most impactful cybersecurity event, has grown in size by 50 percent year-on-year, and runs until tomorrow (16 March 2023) at the Dubai World Trade Centre (DWTC), hosting a record 500 exhibiting brands from 53 countries, 300 leading InfoSec and cybersecurity speakers, and 1,000 of the world's top ethical hackers, to dismantle and demystify the world's greatest digital threats.
The annual three-day super-connector is hosted by the UAE Cybersecurity Council and organised by DWTC, and takes place amid a rapidly expanding Middle East cybersecurity market that, according to analysts Frost & Sullivan, will grow in value from US$7.5 billion in 2022 to US$31 billion by 2030, clocking 20 percent annual growth.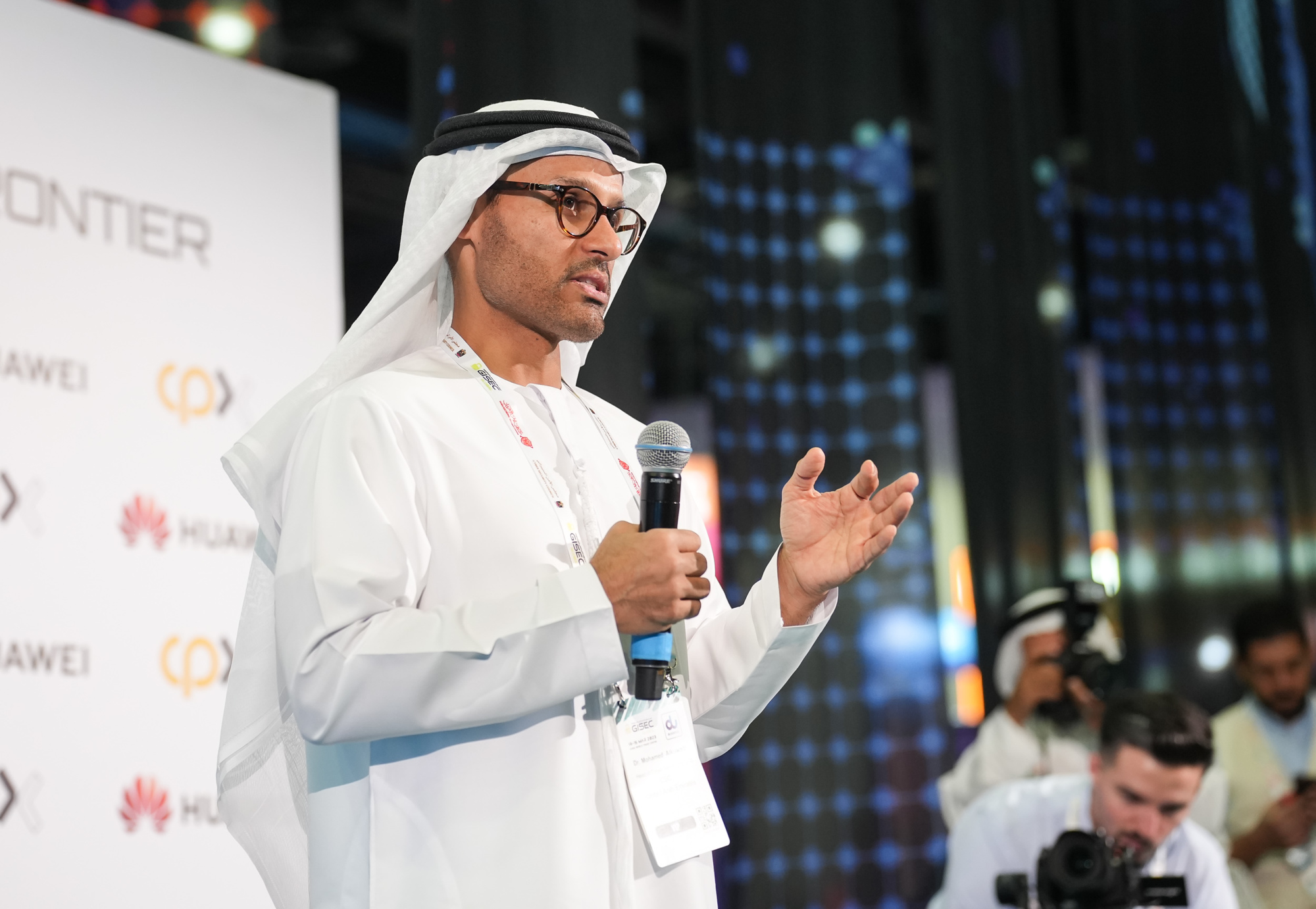 More information is available at: www.gisec.ae